About Our Founder: The Making of a Deal Junkie
J.D. is one of the most accomplished startup dealmakers in the world.  He has completed well over $1 Billion in financial transactions over the last 25 years.  This includes raising money from Venture Capital firms, Angel investors, and Strategic Corporate Investors as well as completing IPOs and mergers and acquisitions – both from the buy side and the sell side of the deal.
J.D. has served on the management teams of 8 VC backed startups and 3 of those companies completed successful IPOs and 3 of them were acquired by large corporations.  In a market where the success rate for startup companies is less than 15%, J.D.'s success rate of 75% places him squarely into an elite class of startup dealmakers that understand how to get deals done.
At this point in his career, J.D. has dedicated his life to helping thousands of entrepreneurs raise money, build great companies, and close exit events that generate huge financial returns for entrepreneurs and their investors.  Companies that work closely with J.D. are able to transform from merely "good entrepreneurs" into Accomplished Dealmakers.  The difference is 85% of "good entrepreneurs" simply have never been taught how to navigate the waters of fundraising and exit.  J.D. helps good entrepreneurs become part of the "Elite 15%" who break out of the pack and deliver a financial return to their investors' cash investments and to their teams for their hard work and sweat equity.
Connect with JD:
J.D. has had the privilege of working with portfolio companies of some of the Top Venture Capital Firms in the World including: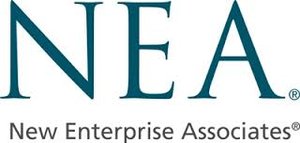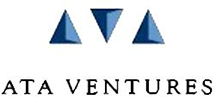 Luis Berga, Associate
With a background in finance and entrepreneurship, Luis has developed a unique perspective on startup companies as he's been founder/operator, investor, coach, and consultant.
Prior to SmartMoney Startups, Luis was an Associate at StartupRunner Capital, an early-stage VC, where he conducted due diligence on hundreds of potential investments. He conducted similar due diligence as a Senior Associate at the Austin Technology Incubator's Bio/Health Sciences Group, where he focused exclusively on life science and healthcare related technologies being spunout of UT Austin's research labs.
Before working in venture capital, Luis served as Business Associate at Techstars, working directly with the companies in Techstars' Austin program achieve their business milestones and prepare for Demo Day, a pitch event attended by some of the best known investors from around the world.
​​​​​​​
Prior to Techstars, Luis was an Associate at Cabrillo Advisors, a boutique financial services firm, focused on M&A and business valuations.
Luis is also a co-founder of Music Meets Video, a music tech startup based in Austin, Texas and has his MBA from the McCombs School of Business in UT Austin.
Connect with Luis: