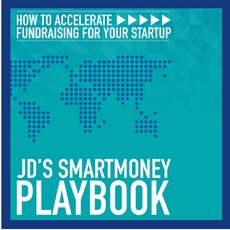 Excellent! Congratulations on the money that you have already raised. The good news is that we have lots of resources on this site to help you prepare for your next round of funding.
First things first. Click here to grab my SmartMoney Playbook. It will explain in detail everything you need to know about raising money from the "right" investors the next time around.
If you're new to the concept of "SmartMoney," watch as I explain what SmartMoney is, and the three simple tests to know if an investor is a smart money investor or not.
[vimeo id="168195172″]
Now, here are a dozen excellent articles and videos to get you ready for your next investment round:
Click here if you'd like our expertise in creating YOUR investor target list.