Once you have compiled a target investor list, show it to your existing investors and advisors. They will be impressed by the quality of the investors on the list. If you do it correctly it should be loaded with people who have already had successful exits in your industry. And that will really get your current investors excited, as well as Tier 1 venture capital firms.
Why?
Because a venture investor's greatest fear is missing out on a great opportunity in their target sector. They want to review every single opportunity, and this is a fact that you can leverage.
For once, you'll have the upper hand if you have an exciting opportunity. 
Of course, it's your responsibility as CEO to figure out whom the investors are that specialize in your industry. This is why mapping and building a target list is such a crucial first step.
How to Get Meetings With Investors
You should now have a list of SmartMoney investors that focus on your sector. So, how do you get a meeting with them?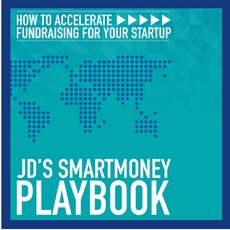 I describe how to find the right investors in the SmartMoney Playbook. It's free, and you can grab it here.
The best way to get a meeting with top quality investors is through a warm introduction from someone they've done business with. Always secure warm introductions. This may not come as news, but it's surprising how many entrepreneurs cold-call investors to no avail.
Of course, many VC firms and angel groups have a "submit your business plan here" link on their website, but I recommend avoiding this path.
Why?
Because smart entrepreneurs set themselves apart by securing a warm referral. Doing so demonstrates a certain level of resourcefulness and determination. This is an important signal to send to investors who don't know you.
So where can you get a warm referral?
Here's are a few places to start:
Lawyers, accountants, bankers and professional service providers
The CEO of a portfolio company of your target investor
Contacts of the investor on LinkedIn and in other networking forums
The bottom line is this: do whatever you can to secure a warm introduction to the investor you're targeting.
Once you have a warm referral, kindly ask them to introduce you to the investor via a call or simple email. You can even provide an email template for them. Something like:
"I had an interesting conversation with Bob the entrepreneur. He's got a compelling new product and I think you may want to take a look at the opportunity."
Trust me. If that email or phone call comes from someone that the investor placed a big bet on in the past and won, they'll want to learn more about your company. I guarantee it.
The second method of getting a warm introduction is from other people they've done business with. This could come from the CEO or founder of a portfolio company that they invested in. Or, it could come from another investor that they have co-invested with. Perhaps they sat on a panel discussion with them at an industry conference.
Another option is service providers that the investors have worked with. These include lawyers, accountants, executive recruiters, investment bankers and others.
These are really good avenues to secure investor introductions.
LinkedIn can also be a great way to identify these people. Just check your network connections to see how may connect with theirs.
Yet another way to get the door open for a meeting is to hire an attorney that has worked with your target investor before. Why is that a good approach? Because investors hate unknown risks. As a result, they are more comfortable when they get input from an attorney that they know and respect.
You could also meet SmartMoney investors at industry conferences and pitch fest competitions, such as the one I just spoke at in Boston. The best way is for you to participate as a speaker on industry panel discussions. Or present your opportunity at pitch fest competitions where investors come to learn about new opportunities.
Don't forget to search online to see when and where your target investors are speaking themselves. Be sure to attend and find a way to meet them face-to-face.
It's not difficult to find investors at industry conferences. They frequently attend these events because they want to know about deal flow.
So be there, and show them that you're the deal they can't afford to miss.
SaveSave