If you're an entrepreneur looking to raise money for your startup, you've probably read lots about how to write an executive summary. After all, there are many blog posts, articles and even books on how to write one and what to include.
But what's the goal of the executive summary anyway when pitching investors?
Before I get to that, let me discuss a common and major problem with many executive summaries and pitch decks. That problem is wordiness–or rambling. And the source of that problem is the keyboard.
For some reason many executives ramble on the keyboard, listing everything about their business and taking forever to get to the point. What they should be doing is applying the elevator pitch approach to their executive summary.
Don't spend hundreds of words trying to describe your business. That will just bore the investor.
Instead, grab their attention quickly and explain the opportunity in 30 seconds. Preferably less.
When you practice an elevator pitch, you hone your value proposition down so concisely that you can convey what you do, who you do it for, and the benefits of your offering. And you can do this on a short elevator trip from the bottom to top floor.
That's what you want to lead with in your executive summary–a very concise and compelling sentence that describes the opportunity you represent for the investor.
Because the goal of the executive summary is this:
To inspire the investor to contact you to schedule a meeting
You can and should do that with a concise and compelling executive summary. It should be no longer than two pages.
Why?
Because, it's just that–a summary. And no matter what your business is, the executive summary can convey all of the following in that amount of space.
How to Concisely Structure Your Executive Summary
Include these nine sections in your executive summary. Most can (and should) be a single paragraph.
Big Idea – One compelling sentence that makes it clear to the reader you have a Holy #@$% idea.
Big Problem – A paragraph or less on what the problem is and why it's important. Why will people spend money to solve this problem?
The Solution – What are you offering? How does it solve the problem or satisfy a need? Who are you selling it to?
Opportunity Size – How big is the market? Is it firmly established or emerging? Domestic or international? What are the market dynamics?
Your Advantage – Convey what your competitive advantage is AND how you can protect that advantage. And do it in one paragraph.
Your Model – How will you generate revenues? How will you manage production? Who will buy? Recurring or one-time?
Your Team – What makes you and your team qualified to pull this off?
Your Projections  – Summarize financial projections that are sensible and allow the investor to see an attractive return on investment path.
Your Request – How much have are you asking for? How much have you raised so far?
Why It's Critical to Be Concise
Remember the goal of the executive summary:
To inspire the investor to contact you to schedule a meeting
You want to intrigue them, to make them itch to learn more about the opportunity. After all, investors (especially venture capitalists) are scared of missing out of opportunities in their sector. So if you've taken the time to build a target investor list and are sending your summary to the right investors, they're going to want to talk to you…if you don't blow it with your executive summary.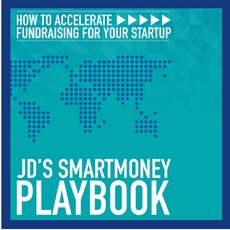 I describe how to find the right investors in the SmartMoney Playbook. It's free, and you can grab it here.
The way you "blow it" is by putting too much in, or saying too much if you're already meeting with them. If you say or write too much, you're effectively doing 80% of the talking.
That's called a monologue, not a dialogue.
Your real goal is to build a relationship with the investor. If your executive summary gives the investor all the information they need, they have no questions to ask you. So they may not want to schedule a meeting.
The executive summary is a critical part of successfully raising money. But remember, it all starts with creating a target list of SmartMoney investors and screening the list so you know who to contact.
If you need help with that, get in touch with us.